Come & Feel The Difference
Children's House Montessori fosters independence, confidence, critical thinking abilities and creativity in a warm and welcoming environment. Our hands-on, 'whole child' approach supports each student's unique qualities and individual learning style for a learning experience that's compelling, effective and fun!
✅ Innovative academic program
✅ Personalized & flexible approach works with each student's unique gifts
✅ Hands-on exploration and discovery
✅ Love & care
✅ Low student-to-teacher ratio
✅ Mixed ages group classes
✅ Natural play areas
✅ Friendly, collaborative environment
✅ Experienced & certified faculty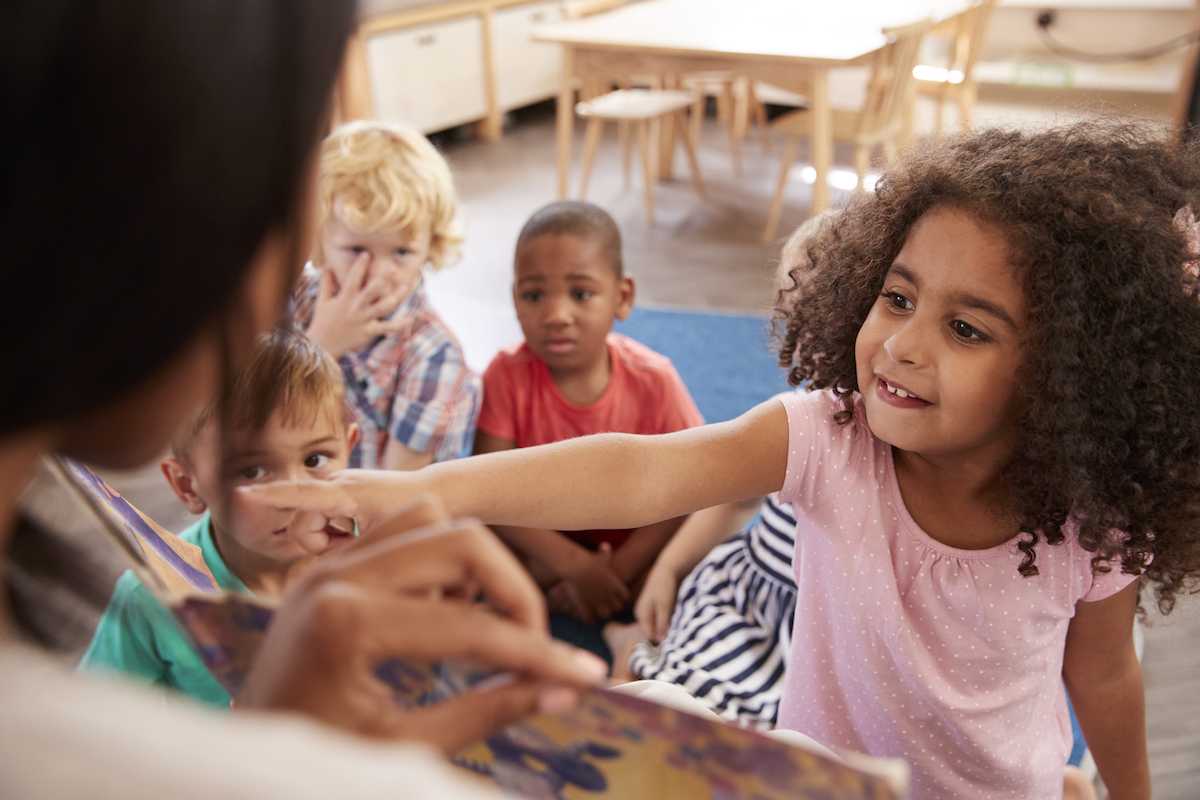 The Director's Message

Welcome to Children's House Montessori School! Thank you for taking the time to learn more about Children's House Montessori School. Each day at our school is an exciting new opportunity to enrich the minds of our students, and we hope your child will join us.
Children's House Montessori School welcomes students regardless of race, gender, national and ethnic origin, and is non-discriminatory in all our policies. We accept children between the ages of 3 months and 10 years.
There are no specific academic entrance requirements; however, we base admission decisions on many factors, especially your child's age and suitability for our program.
Please contact us regarding availability for your child, and to schedule your personal tour of our school. We will be happy to answer your questions and provide additional information about our educational programs.
Kind regards,
Nancy Scott
Director, Children's House Montessori School
Montessori Beliefs Statement
Early Education/Elementary Montessori Belief Statements
We believe that education should be an active process of gaining and adapting new information involving many learners.
We believe that we should support all children in developing strong moral values that reflect empathy, respect, honesty, compassion, integrity, and trust – while keeping personal dignity intact.
We believe that enthusiasm and curiosity should be cultured in each child's learning.
We believe that the curriculum should reflect life-long learning by expanding the traditional subjects and making all learning relative.
We believe that children learn best in a safe, nurturing, respectful environment that promotes independence and a positive sense of self-esteem.
We believe that children should have the freedom to develop goals that encourage internal motivation and nurture inner harmony.
We believe learning is a natural process that develops spontaneously in the learner.
We believe that the teachers in the environment are "child development specialists" that guide the learner through the learning process by keeping extensive records and through keen observations.
We believe children should be encouraged to teach, collaborate, and assist each other in their journey to attain and effectively use new or existing information.
We believe children should use self-teaching, self-corrective material to set their own learning pace to internalize information.
We believe children should be free to use repetition to gain mastery of new materials or information and be encouraged to use critical thinking skills to come up with their own answers.
We believe children should have the freedom to be themselves and develop individual and group identities within the community.
We believe that the school community shares the love of each child and that we respect and encourage each child to develop his/her own uniqueness and individuality.
We believe that learning should take place in a non-competitive environment where learning is driven internally to better ourselves.
We believe that we all have a direct responsibility to our self, our family, our school, our community, our nation, and our world and we instill this responsibility as a continuing part of the curriculum.